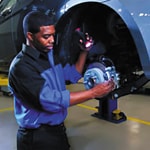 The Mopar Vehicle Protection Road Hazard Tire and Wheel Coverage program is a plan that has been created to offer owners of Chrysler vehicles vital coverage for their tires. The program covers the full replacement and repair for all tires on a vehicle if they have been damaged because of hazardous road conditions in South St Paul, MN.
A Program That Includes Great Benefits and Features
The excellent benefits and features that come along with the program include:
Stem, mounting, and balancing costs
No deductible for a repair visit
The program covers repair costs from hazards such as potholes and curbs
Full replacement and repair costs for all four aftermarket or factory wheels and tires
These plans cover anything from two to seven years. They can be purchased at any time during the ownership of a Chrysler vehicle from Fury Motors Inc. A vehicle must be either the current year model or no more than 10 previous model years. The vehicle must have no more than 100 thousand miles.